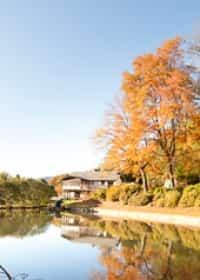 Believed by many to be its own form of therapy, the gentle art of fly fishing requires a great deal of patience, focus, and skill. Though it takes time to master this sport, for individuals in wilderness rehab, learning to delay gratification and work toward a long-term goal are important tools for recovery.
Nowhere are the natural and logical consequences of one's actions more clear than fishing on a lake or stream. If your technique is poor or you use the wrong equipment, you won't catch a fish. But with guidance and determination, clients experience the immediate rewards of honing a new skill (catching a fish) and feel proud of their successes.
A day on the water also provides a sense of freedom and emotional release. Fly fishing presents an opportunity for our clients to enjoy a bit of solitude and meditate on the beauty of the North Carolina
wilderness, removed from any worries that may be weighing on them while in rehab.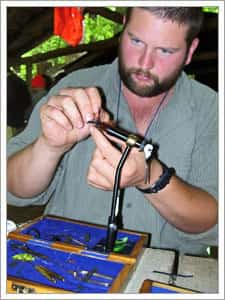 Like other adventure activities, fly fishing outings are rich with metaphors for life in recovery, giving staff and therapists at Four Circles new opportunities to explore the issues underlying each client's substance abuse.
For many clients at Four Circles, the fly fishing expeditions have been a highlight of their wilderness rehab experience and an opportunity to fall in love with something other than drugs or alcohol.
"Fly fishing has become my new drug of choice. I had one of the best times ever, and can't wait to go home and get my own rod. It was amazing I had that much fun sober – it really opened my eyes a lot. I had just as big of a rush fly fishing as I did using."
"We really enjoyed fly fishing. The experience was a great way to remind ourselves that we can have fun without drugs and it also teaches patience, determination, and a new skill."
"The fly fishing was the best part. It really helps me to know I can have fun being sober."
get confidential help now:
(828) 266-0492
Email Us