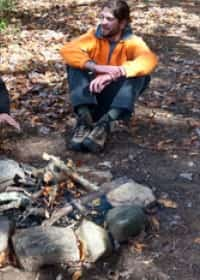 At Four Circles, we realize that the safety and success of your loved one are of primary concern, and we take these responsibilities very seriously. We have earned outstanding reputations and are solidly committed to evidence-based treatment that will produce positive results.
We abide by a strict set of safety protocols to enhance the care that your child will receive. In addition, you can feel confident that we are appropriately licensed or regulated by state agencies and adhere to established standards of care.
We know that the decision to send your loved one away can be one of the most difficult choices a parent will ever have to make. We understand your feelings of worry, loss of control and uncertainty for the future. Our highly qualified program staff have been trained how to help you through this difficult time. We hope to be of assistance and support to you throughout the therapeutic process. But don't just take our word for it; read or listen to what other parents have to say about Four Circles.
After all, we share the common goal of wanting your child to succeed at Four Circles, for the sake of your family, your child's future, and so that you too can become one of our many success stories.
Featured Testimonial
I have struggled with alcohol and drug addiction for a long time. Drugs and alcohol numbed all my feelings and made me into the outgoing, self-confident, and invincible person I always wanted to be. I also struggled with other issues as well. Coming to Four Circles Recovery Program truly helped save my life!
I had been through six other treatment facilities in a year and a half, and had not graduated one of them. Those treatments didn't work because they were conventional in the sense that I was confined to a room talking about what really was going on with me. Those programs made me feel like a prisoner. They flat out didn't work for me!
---
Featured Article
Treating "Peter Pan Syndrome" with Wilderness Therapy
"I won't grow up. I don't want to wear a tie, and a serious expression in the middle of July." As charming as the song is, parents all across America are desperately concerned, "Will my son or daughter ever grow up?"
The "Peter Pan Syndrome" is a common phenomenon witnessed by parents: young people in their late teens and twenties who look like adults on the outside, but are still teenagers on the inside. Often, these young adults get caught up with "partying" and staying out all hours of the night, resisting the responsibilities of adulthood and glorifying the "freedom" of adolescence.
get confidential help now:
(828) 266-0492
Email Us